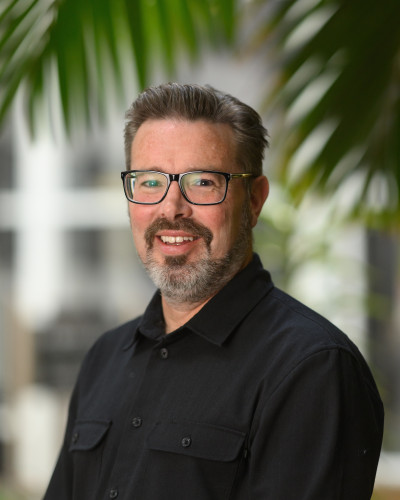 Arran Jones is the Chief Executive of Aroturuki Tamariki
Children (plural) aged 0-13 yearsView the full glossary, the Independent Children's Monitor. Arran has been with the Monitor since April 2020. He has a legal background, having spent over ten years working in the Ministry of Social Development's Legal Service both as senior solicitor and Deputy Chief Legal Advisor leading operational and corporate teams.
Arran has held several leadership roles at the Ministry of Social Development including in the Office of the Chief Executive, Legal Services and at Work and Income. More recently he was Head of Privacy at ACC. Arran also led the Partnerships and Programmes workstream in the Investing in Children programme that established Oranga Tamariki.
"My vision for the Monitor is to listen to many voices, most importantly of children tamariki, young people rangatahi
Young person aged 14 – 21 years of ageView the full glossary and their whānau
Whānau refers to people who are biologically linked or share whakapapa. For the Monitor's monitoring purposes, whānau includes parents, whānau members living with tamariki at the point they have come into care View the full glossary, to reflect and then share insights to hold the Oranga Tamariki system to account and also support better informed decision making, both at the centre and in communities. I believe this is how we can provide the greatest support to Oranga Tamariki and other monitored agencies the organisations providing services in the Oranga Tamariki system, and ultimately the children tamariki and young people rangatahi in their care or at risk of coming into care."